A Simple, Versatile Precast Forming System
---
The beauty of the Pole Base product line is that it's incredibly simple to design and install. Electrical contractors LOVE Pole Base because it arrives to the site ready to go, in one piece with consistent quality and awesome aesthetics.
Almost every Pole Base project is different – requiring different bolt patterns, conduit configurations, heights, and diameters. The Pole Base forming system makes it simple to provide these custom solutions to your customers – and in doing so, turn a healthy profit.
Get Pricing
See How Pole Base is Made
---
Tying Rebar with the Pole Base Rebar Jig
All Pole Base units require a rebar cage that should be 6 inches smaller than the corresponding unit diameter. Use the Pole Base rebar jig to easily tie cages for the different diameter units. Watch the video to see how it's done.
Using Pole Base Conduit Retainers
Conduit is an essential component of any Pole Base unit, which is why we made it simple to place for any Pole Base project using magnetic conduit retainers. Watch the video to see how it's done.
What Equipment Do I Need?
These bases are so versatile because there is a lot that goes into them. For a custom product like this, you'll need to have rebar cages, conduit, anchor bolts, concrete, and obviously, the forming system. You can learn more about the equipment you need here.
What are the Costs?
When you're thinking about the cost of making these bases, you need to incorporate the rebar cage, conduit, anchor bolts, added features like junction boxes, labor, shipping, form royalty, and of course, the concrete. Check out the financial inputs sheet to help you establish cost per base.
What Space Do I Need?
Pole Base forms come in all different heights, but they all sit on a 4 foot (1,22 meters) by 4.6 foot (1,42 meters) wide platform, and open up as far as 12.5 feet (3,8 meters) wide. The most important thing to look at is how tall you can make the bases. The starter kit comes with components to build 9 foot (9,7 meter) tall bases, but you can add on additional parts to go even taller.
How Long Does it Take to Set up Forms?
The great thing about this system is that it is fully customizable, which means you'll need someone who understands how to read specs and put the bases together. Don't worry though, we're here to help you. When you sign up to become a manufacturer, you recruit an entire team of people that are here to help you become successful with Pole Base.
How Many Times Can I Pour in a Day?
At Pole Base HQ, we frequently double pour bases. If you have the right set up, you could even triple pour your bases! The key is having your staff well trained and you'll be able to get multiple pours done. This also depends on the size of the base and the availability of concrete.
Have More Questions?
Have another question? Give us a call and we'd be happy to help you find what is going to help you maintain success with your business - Hit us up!
Here's How Easy it is to Make Pole Base
---
Step 1:
Carefully review the design specifications for the project.
Step 2:
Tie the rebar cage and prepare the conduit for each base.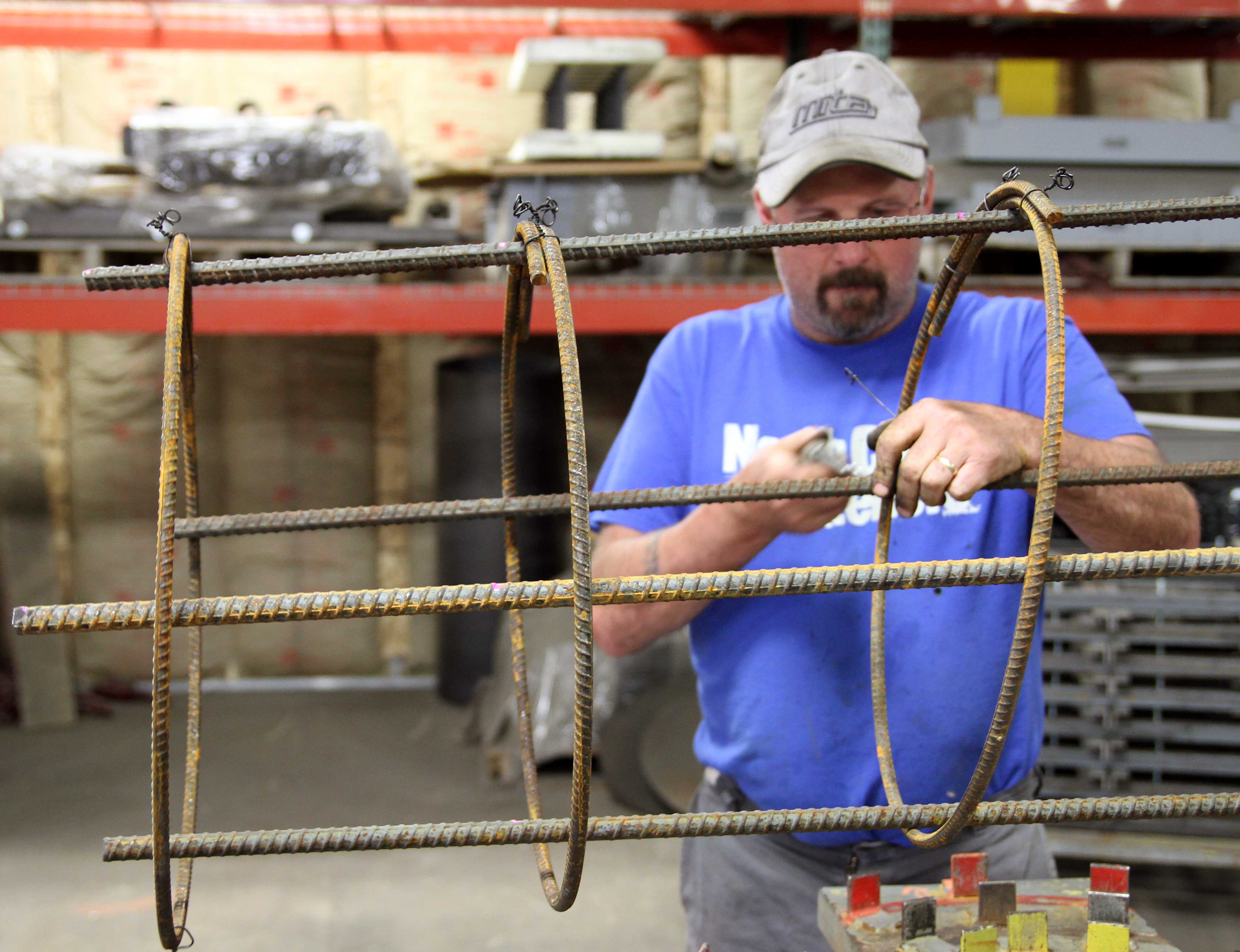 Step 3:
Place the rebar cage, anchor bolts, and conduit inside of the form.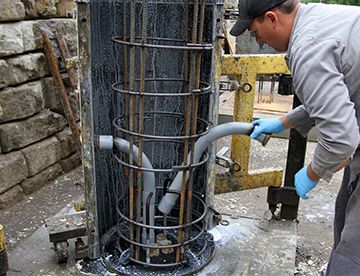 Step 4:
Apply color to the form, or mold insert, if specified.
Step 5:
Close and secure the doors so they are ready to be filled with concrete.
Step 6:
Fill the forms with concrete, making sure to vibrate as you go.
Step 7:
Once the concrete is cured, open the form doors and remove the conduit retainers.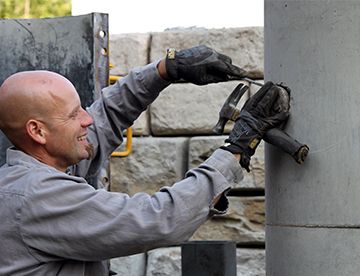 Step 8:
With a forklift, slowly remove the base from the form.
Step 9:
Use the Pole Base Rollover Donut to help you roll the base onto a pallet for shipment.